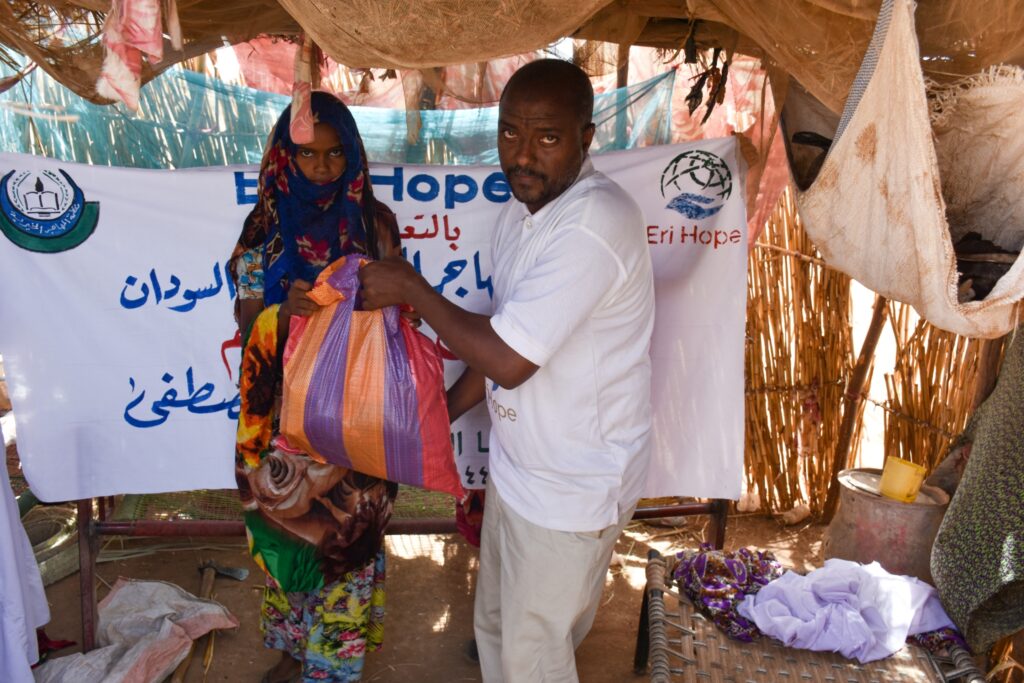 Amid the corona virus outbreak across the world, Eri Hope remains dedicated and active to provide the Eritrean refugees across Sudan with food packs to feed their families.
The food packs contain the essential rice, flour, oil and more to feed a family of 5 for 1 month. This food pack was distributed during the month of Ramadan to the fasting families across the Sudanese refugee camp.
Help us feed the hungry and fasting refugees across Sudan by donating today on our website. Your donations, no matter how small, will make a huge difference to the lives of hundreds in Sudan.